Your website can be
a cut above the rest
Colorado's leading custom website design company for small businesses.
Over 300 companies have trusted Flawless Website Design's expertise in design, backed by 5 years of helping small businesses establish their online presence and a team of experts certified in design & marketing.
Look amazing
Your website will look awesome (on all devices!), that's our specialty.
Generate Leads
Capture your visitors' information to be able to continuously market to them.
Make sales
Provide your visitors with a smooth e-commerce shopping experience.
Save time
We'll do all the work. You just let us know what you need completed.
Customer Satisfaction
(And we promise to never mess that up)
What is a conversion rate?
A conversion rate is a percentage of your visitors that take a specific action on your website; whatever the goals are for the website that you want to be measured. A goal could be any action such as an email sign up, a form fill, a product purchase, or even something as basic clicking a specific button.
For example, if you have 100 visitors to your website and 25 of them sign up for your email newsletter, you would have a 25% conversion rate on that specific action.
It takes a strategy and systematic approach, knowing how to visually create cues to psychologically get a visitor to take an action. We have the know-how.
What are white-label projects?
White label projects are projects in which we take no credit for the design. We do all of the work behind the scenes as if the work was completed by an internal division. For example, your website does not have to have a footer link back to our website.
What bugs?
This is the number of times that we have resolved problems that have randomly occurred with websites that we did not design nor manage. Plugin updates mess up your website? Need advanced code-work completed that's slightly out of your knowledge? Did your website get HACKED??
We squish those bugs.
Small Business Tips & Resources
Every business could use a little boost, that's why we share our resources with you.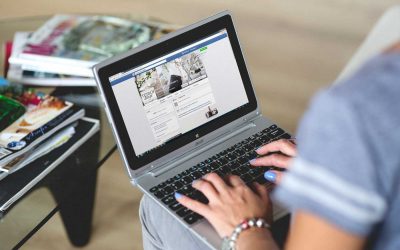 I'm sure you're already using Facebook, as it is still the leading social media site used by businesses. I mean, seriously, what other social media platform can you reach over 200,000 people while targeting the exact demographic that you desire? This is the main...
( Want more resources? Simply send us an email, we're glad to help! )
The future of your business starts here